Expect notes of lemon, white sugar and black tea when roasted for filter. Look for flavours of grapefruit, walnut and dark chocolate when roasted for espresso.
Size: 500g
Producer: Aromas del Valle Cooperative, 30 producers
Variety: Red and Yellow Caturra, Pache, Typica, Mundonovo, Catimor, and Bourbon
Process: Washed
Elevation: 1,650-1,850 masl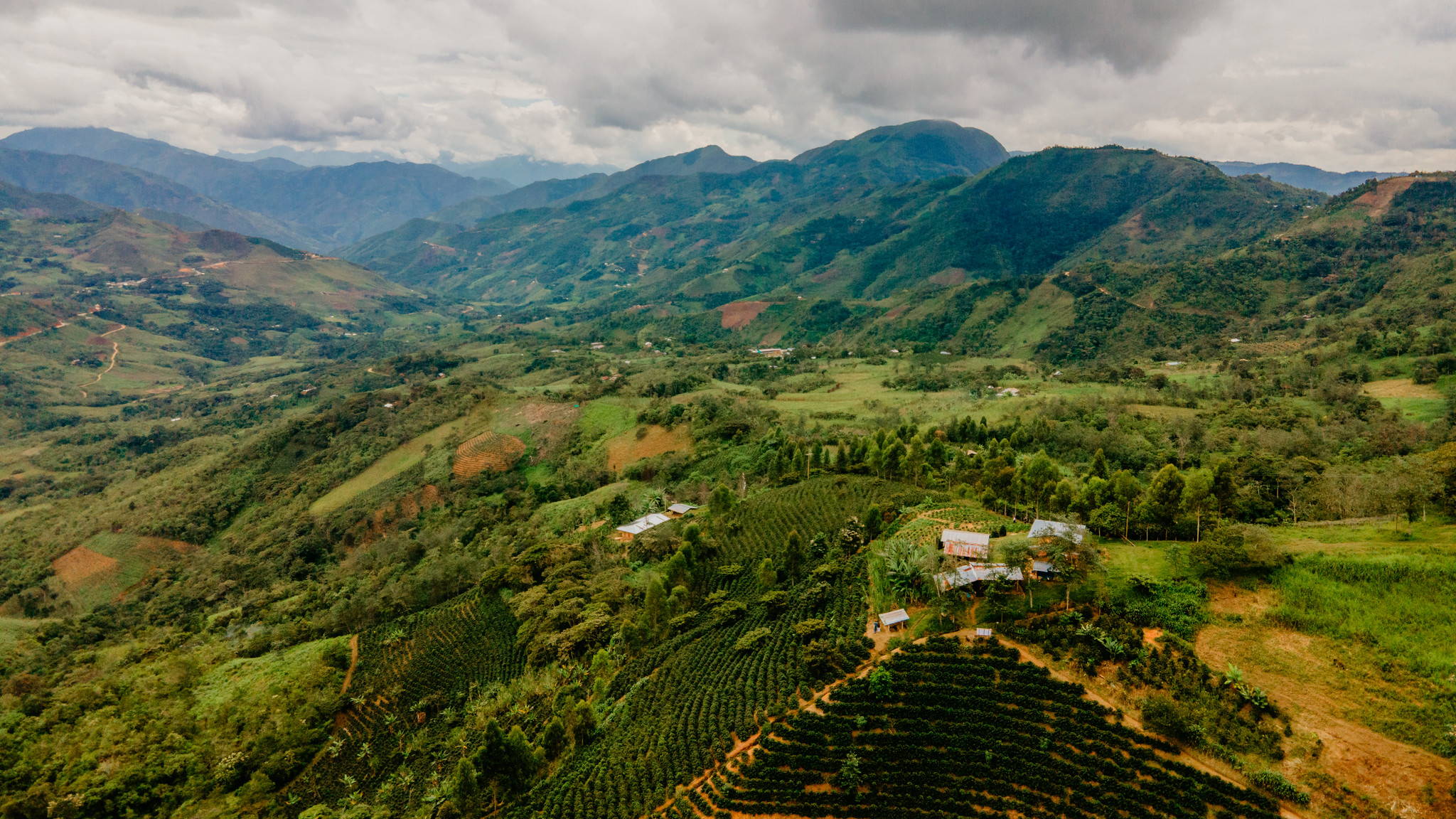 Aromas del Valle ("Aromas from the Valley") is a relatively new cooperative, founded in 2015 by Merely Cruz Rivera and Iván Cruz Rivera. Their goal was to create more opportunities for the producers in the region, by focusing on quality and innovation in harvesting and processing. Because of this focus, several of the producers within the coop have placed in the Cup of Excellence competition for their coffees. This certified organic coffee is no different: It is of exceptional quality.
El Diamante (The Diamond), the part of the Cajamarca region where Aromas del Valle is located, is a very charming and picturesque place with the perfect climate for growing quality coffee. The region is surrounded by peaks of the Andes mountains, has ample rainfall, consistent temperatures during day and night and a lot of biodiversity.
The coffee fruit is handpicked, selecting only the best cherries. After harvesting, the fruits are depulped and fermented for 18 hours, in a tank with water. This fermentation also doubles as a floatation to remove any coffee beans with less density. When the fermentation is complete the coffee is washed, changing the water three times. Finally the coffee is sun dried following a strict protocol. The coffee is dried under shade on raised beds, for about 18 days until it reaches about 12% moisture.

What others bought
£12.00
£11.00